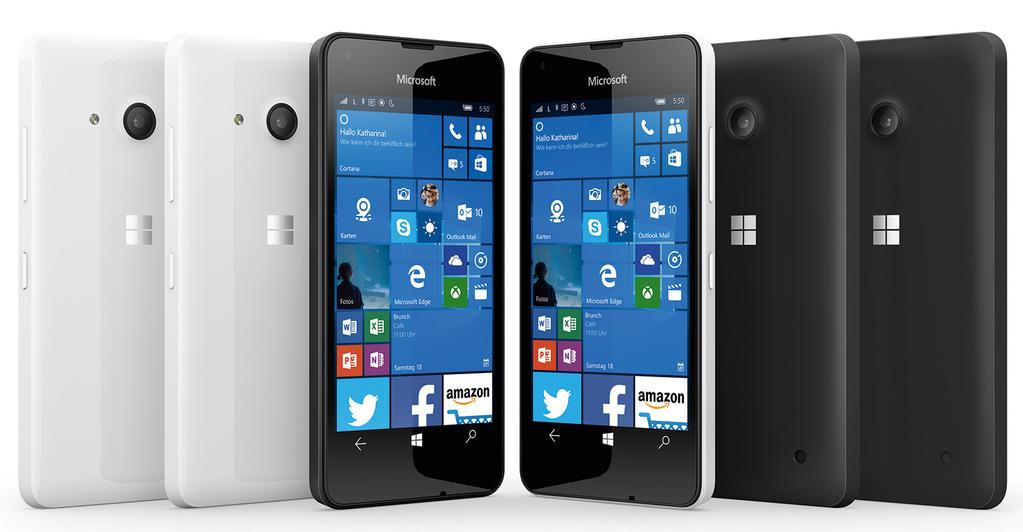 Microsoft released its Lumia 950 and 950 XL flagships last week and held huge events worldwide so its true Windows fans could appreciate the devices meant for them. For the other users, Microsoft has the Lumia 550, a low-end device that was whispered of at Microsoft's October 6th event. It's a nice and cheap little device for Windows phone users who don't want to break the bank and comes with Windows 10 Mobile and support for the new universal apps straight out of the box,
If you want to pick one up In Ireland, Microsoft has your back for just €99. Good enough to replace your ailing 520 or 530 at this point in time, and certainly good enough t give to your kid as their first smartphone.
The Lumia 550 has a Quad Core Snapdragon 210 processor, an 8 megapixel camera and a 4.7 inch 720 p screen. It does not support Windows Hello or Continuum, but it does have Glance, NFC and other small niceties included.
Pick it up from the Microsoft store link in the source below.