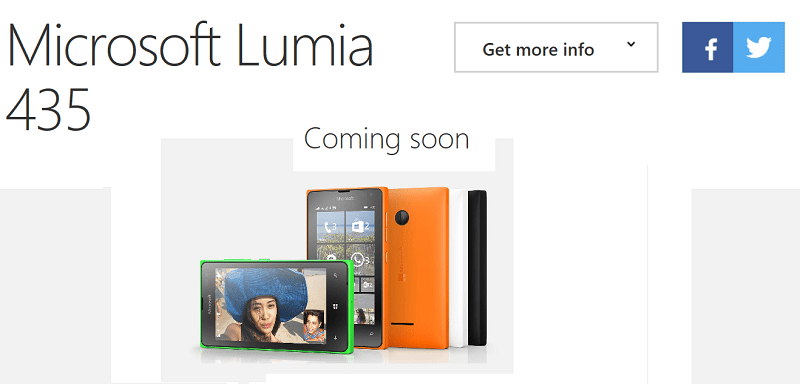 It seems Microsoft is planning to bring their cheapest Windows Phone to USA, with the Lumia 435 showing up as Coming Soon on the US Microsoft website.
The device features a 4 inch WVGA screen, 2 megapixel rear and VGA front facing camera, 1 GB RAM, 8 GB storage, 1.2 Ghz dual-core Snapdragon 200 processor and microSD card support.
The device is expected to retail for less than $80 unlocked.
See the entry at Microsoft here.