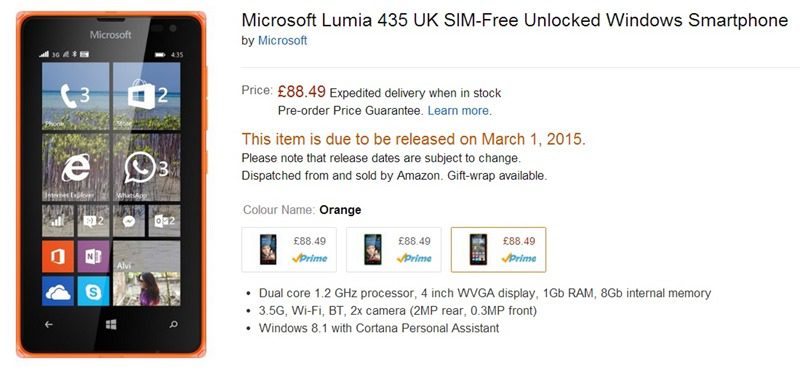 Microsoft Mobile's latest, the Lumia 435, is now available for pre-order on Amazon UK.
The low-cost handset will be retailing for £88.49 and will be shipping on the 1st March.
The £88.49 price seems somewhat high when Amazon UK is selling the much better specified Lumia 535 for £84.95, but I assume the introductory price will soon drop after launch.
The Lumia 435 features a 4 inch WVGA screen, 1 GB RAM, 8 GB storage, 2 megapixel rear and VGA front camera, a dual-core Snapdragon 200 processor and can take 480P video. It supports a microSD card and has a 1560 mAh battery. It is available in Black, Green, Orange and White.
See it at Amazon UK here.