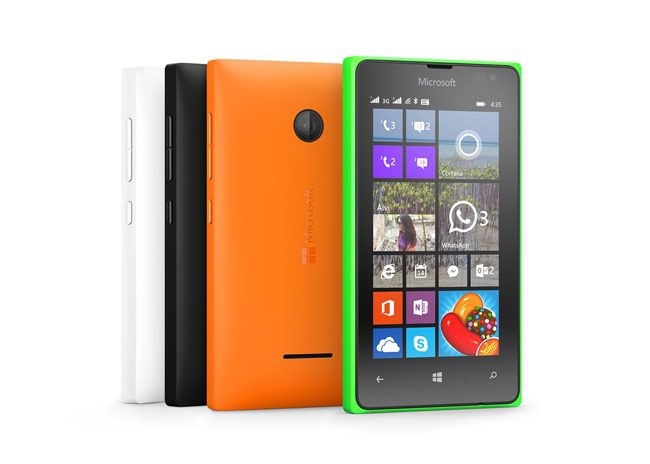 The Lumia 430 may have stolen the spotlight for low-end Windows Phones this week, but the Lumia 435 roll-out still continues in earnest.
While previously you could pick it up from Tesco Ireland for the price of €79.99, Microsoft is now selling the device for the slightly lower price of just €79. For this price you get a nice no-frills Windows Phone.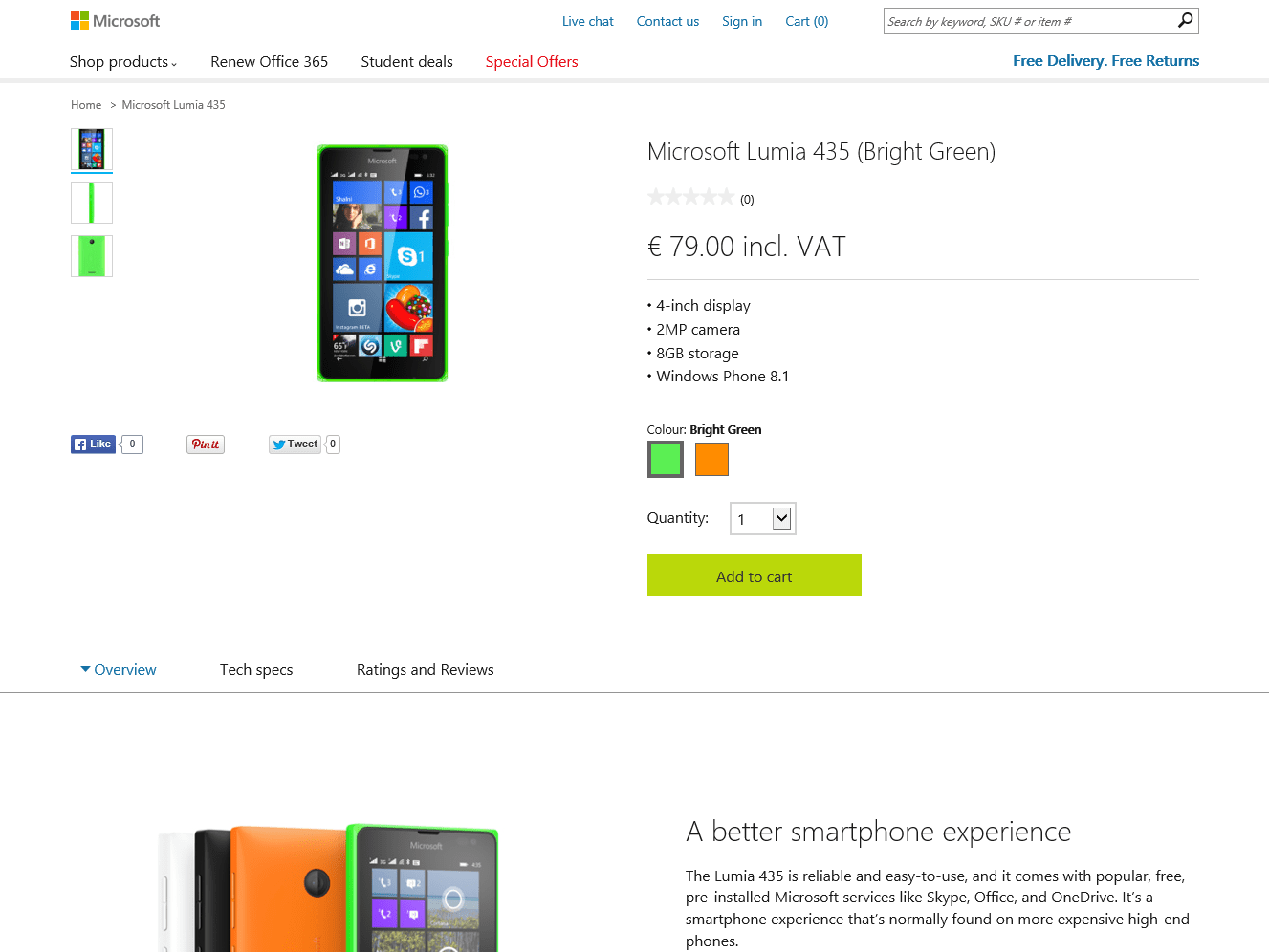 The Lumia 435 offers a 4 WVGA screen with capacitative keys below the display. It comes with 1GB of RAM which allows you to olay all your favourite games paired with a 1.2 GHZ dual core snapdragon 200 processor. It has 8 GB of storage which can go as high as 136 GB of storage via its Micro SD slot and Windows Phone 8.1's excellent storage management abilities. As for cameras, it'll handle Skype calls decently with its VGA and 2 MP cameras, but don't get ideas of Instagram in your head.
Check it out here.