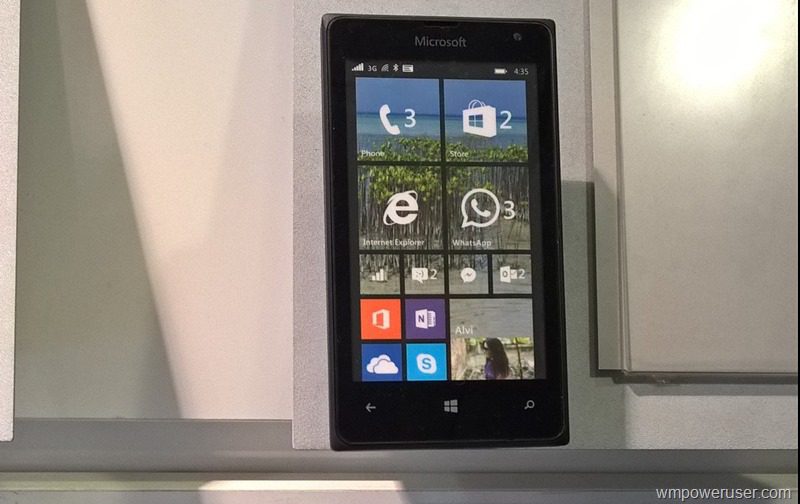 Right after launching in India and being spotted at Carphone Warehouse, the Lumia 435's next destination seems to be EE UK. While not being officially announced by the carrier or even posted on the website, a display model has been spotted at one of the branches in London.
The Lumia 435 is one of Microsoft's new low-end Lumias and has the following features:
A 4 inch WVGA display
2.0 Megapixel rear fixed focus camera and 0.3 MP FFC
8 GB of storage
1 GB of RAM
1.2 Ghz Dual core snapdragon 200 processor
The device should be retailing for less than £50 on PAYGO.
Will you be picking up the Lumia 435? Let us know in the comments.