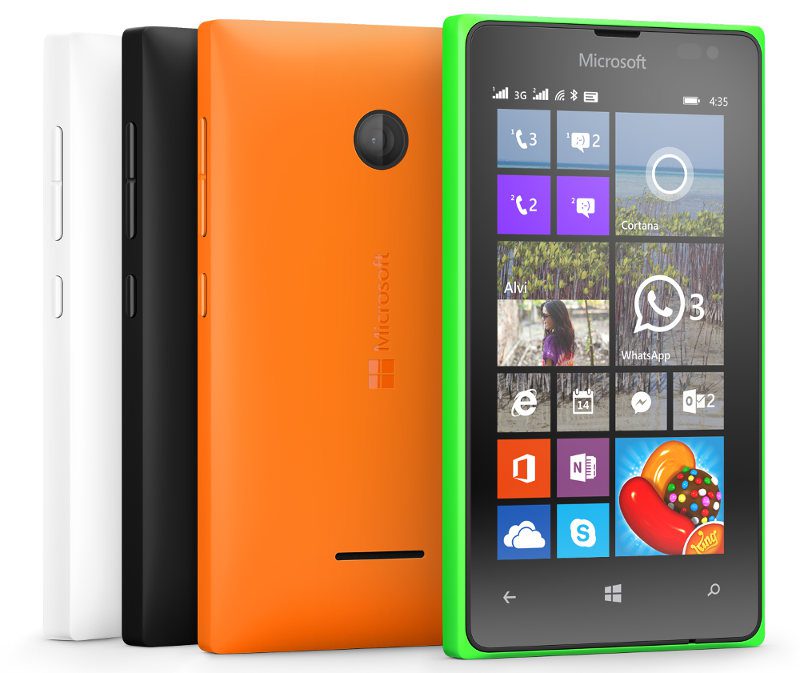 The Brazilian certification authority Anatel has just approved a new Lumia, the RM-1114, which the documentation reveal to the the Lumia 435 Dual SIM DTV.

The device is expected to be largely the same as the Lumia 435 except for the addition of Digital TV, which is very popular in Brazil. The handset will go on sale in April for R$ 349  ($121), which is pretty cheap due to the device being manufactured in Brazil, and therefore missing out on import taxes which can double the price.
The specs are:
4 " Screen(800 × 480)
Windows Phone 8.1 (with the Lumia Denim)
Qualcomm Snapdragon processor 1.2 Ghz 200
1 GB of RAM Memory
8GB internal memory expandable with MicroSD
2 MP rear camera
VGA front camera
Digital TV function
Weight: 131.85g
1560 mAh battery
Microsoft has been pursuing the Brazilian market aggressively over the last year, bringing handsets sooner after launch to the region and also selling them at  great prices, and early indications are that the effort is reaping good rewards. The Lumia 532 is expected to hit the market next week for only $137, which is a great price for the region.
Read more about the device at Janelatech.com.br.
Thanks Carla for the tip.