With Windows 10 and its universal apps, Microsoft also introduced a new photos app. It comes with lots of new changes like filtering duplicates or a new feature to enhance pictures.
So far the latter seemed quite usual. It was present ever since Windows Phone 7.5 and thus didn't get a lot of attention. However, as it turns out, in Windows 10 this one little button can do some quite impressive things.
I was out in Cologne yesterday and took a few pictures at night (because frankly it's just a very beautiful city). The results were great already, with my favorite shot looking like this.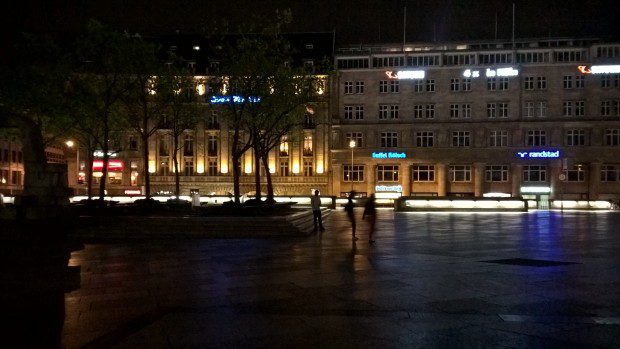 Today I played around with the technical preview on my phone and "discovered" the "improve picture"-button.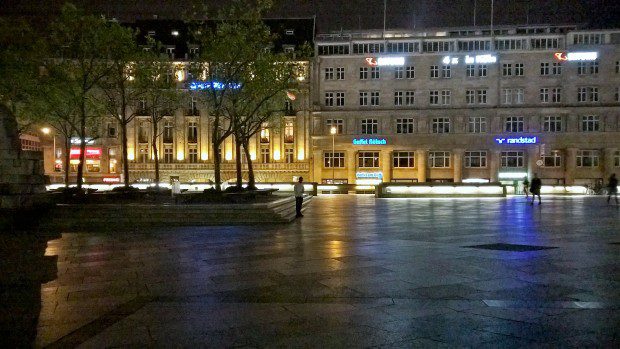 As you can see, the picture looks even greater. Sure, it's a software that improves the picture and not a professional using photoshop, so there's more noise in the picture. However, I think that the result came out very good and I am really impressed.
Also it doesn't always work wonders. There are picture which look much worse after the "enhancement", but on this one picture it really stunned me. It's just normal that an automatic software sided edit of pictures doesn't always actually improve pictures, but in comparison to what we had before, I think it really can do some serious stuff on some pictures.
What do you think? Do you have some examples of when this feature came in handy? Let us know in the comments below.
Edit
Since some of our readers believed the pictures were taken at different times of the day (they are indeed different pictures since the enhanced picture overwrote the original one but they were taken only seconds apart from each other), here is another example, this time the same picture (however, due to technical restrictions not in full resolution)