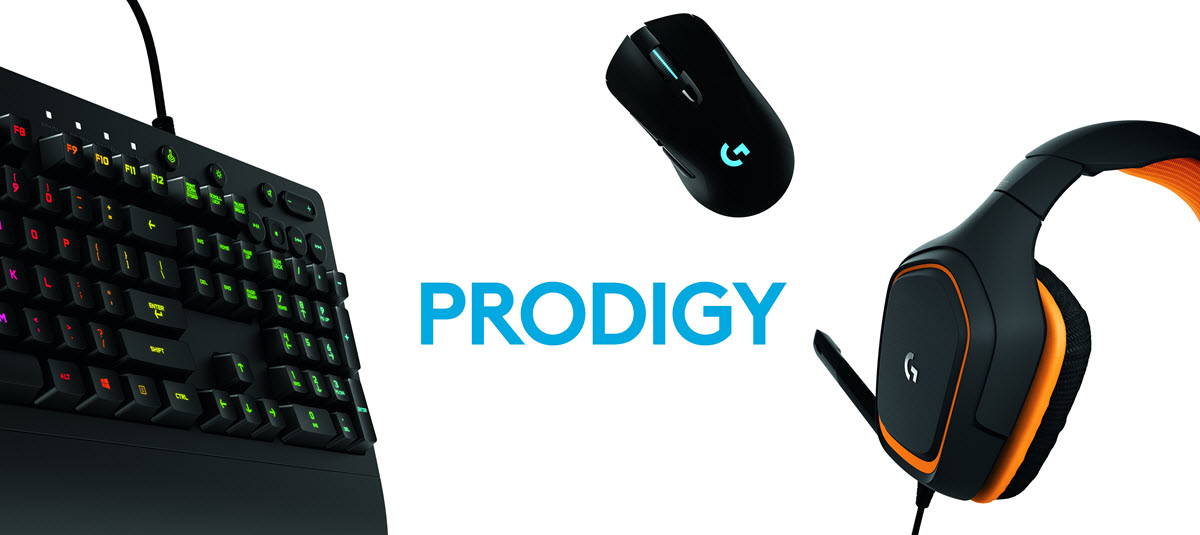 Logitech today announced the new G Prodigy series. The Prodigy series will include gaming gear that offers latest technology and delivers the incredible performance.
The Logitech G Prodigy series includes:
The Logitech G403 Prodigy Gaming Mouse, the Logitech G213 Prodigy RGB Gaming Keyboard and the Logitech G231 Prodigy Gaming Headset all have a suggested retail price of $69.99, and the G403 Prodigy Wireless Gaming mouse has a suggested retail price of $99.99 at gaming.logitech.com.