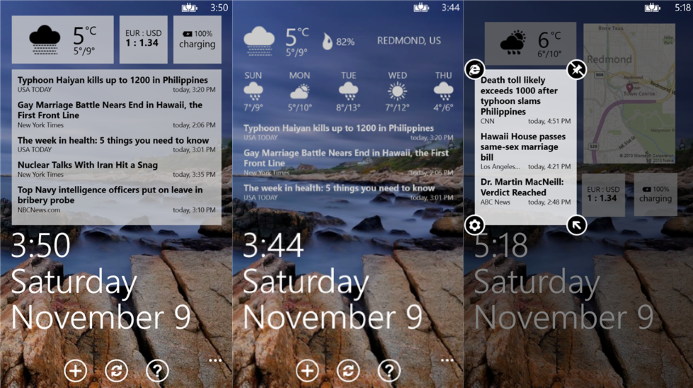 Meet Lockmix, a simple app that will let you add live tiles to your lockscreen. Users will be able to add live tiles of weather, news, time, battery and other basic things. You can also resize the live tiles from the settings panel of the app. Lockmix also integrates with Facebook and Twitter, giving you the ability to see your social network notifications right from the lockscreen. The app will be able to display updates from RSS feeds and currency. It will also be able to display  daily facts,  horoscope and even famous quotes.
You can choose the background of your lockscreen from Bing image of the day, 500px or astronomy image of the day; And if you don't like the background images, you can just use a solid color as the background. The app also lets you add the live tiles to your start screen.
It's worth noting that users will also be able to purchase premium widget with in-app purchases. The app is available for free and you can grab it for your Windows Phone from here.
What do you think about Lockmix? Share your thoughts in the comment section below.