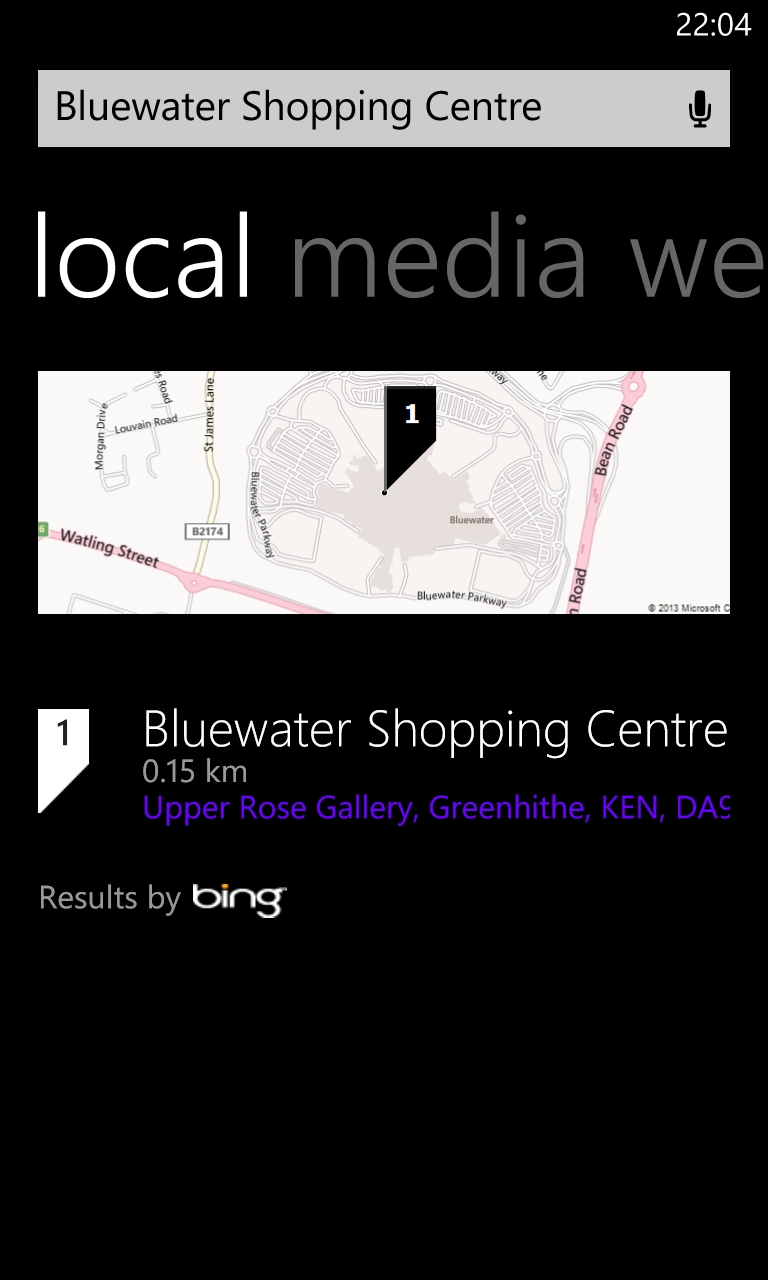 WPCentral reports that the recently consolidated Local tab in the Windows Phone Bing Search app appears to be making a comeback in USA.
The updated Bing Search experience was meant to intelligently detect when you wanted to do a local vs general web search, but I suspect our readers who tried it found the app a bit less smart than it needed to be.
Have our readers seen this change on their own handsets? Let us know below.