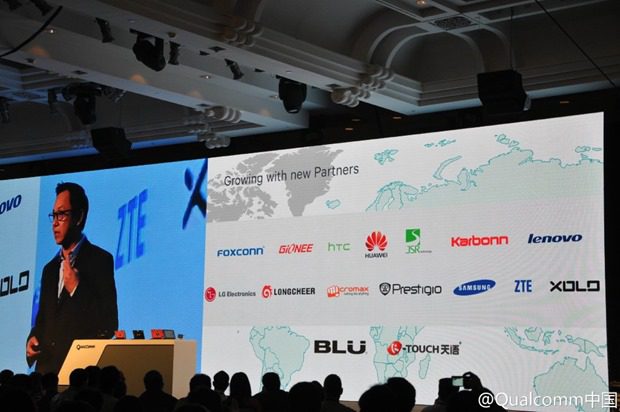 Today, IDC released their preliminary data from the Worldwide Quarterly Mobile Phone Tracker. The smartphone shipments growth was fueled by abundance of low-cost smartphones and the total shipments crossed 300 million units for the first time ever in a single quarter in 3Q14. The most interesting part of the report was the top smartphone vendors. Even though Samsung, Apple, Huawei, Lenovo and LG were on top of the list, more than a dozen vendors that are capable of landing in the top 5 next quarter. Most of those vendors are now operating in one or two countries.
Emerging markets supported by local vendors are continuing to act as the main catalyst for smartphone growth. Among the top vendors in the market, a wide range of Chinese OEMs more than outpaced the market in 2Q14
In the case of Windows Phone eco-system, it is all about Nokia(now owned by Microsoft) for shipment volumes. In fact, Microsoft ships about 95% of the Windows Phone devices. This trend clearly needs to change. Microsoft needs more local vendors to step up their Windows Phone game to grow the ecosystem further.
Some may argue that Microsoft releasing Windows Phone devices at various price points will solve this problem, but it won't. Take Samsung for example, they have the strongest smartphone portfolio in the industry with a great brand value, still they lost about 7% market share in single quarter!
From the start of this year, Microsoft has announced several new OEMs including many local smartphone vendors from China and India. The list of Windows Phone OEMs are now up to 22, including:
Nokia
Samsung
HTC
LG
ZTE
Lenovo
Foxconn
Gionee
JSR
Karbonn
Lava (Xolo)
Longcheer
Micromax
Huawei
Prestigio
Celkon
Obi
Blu
K-Touch
Yezz
Hisense
Fly
Even though the announcements were made, you can hardly find them in the market right now. Microsoft should not stop their job since they have created a Qualcomm reference platform and making the OS for free to these vendors. Microsoft should get involved in their Windows Phone device business strategy and help them in getting the devices to the retail. Microsoft is in a position that they need these smartphone OEMs to succeed with Windows Phone devices. Hopefully, Microsoft will do the right things to win back the smartphone market. What do you think?