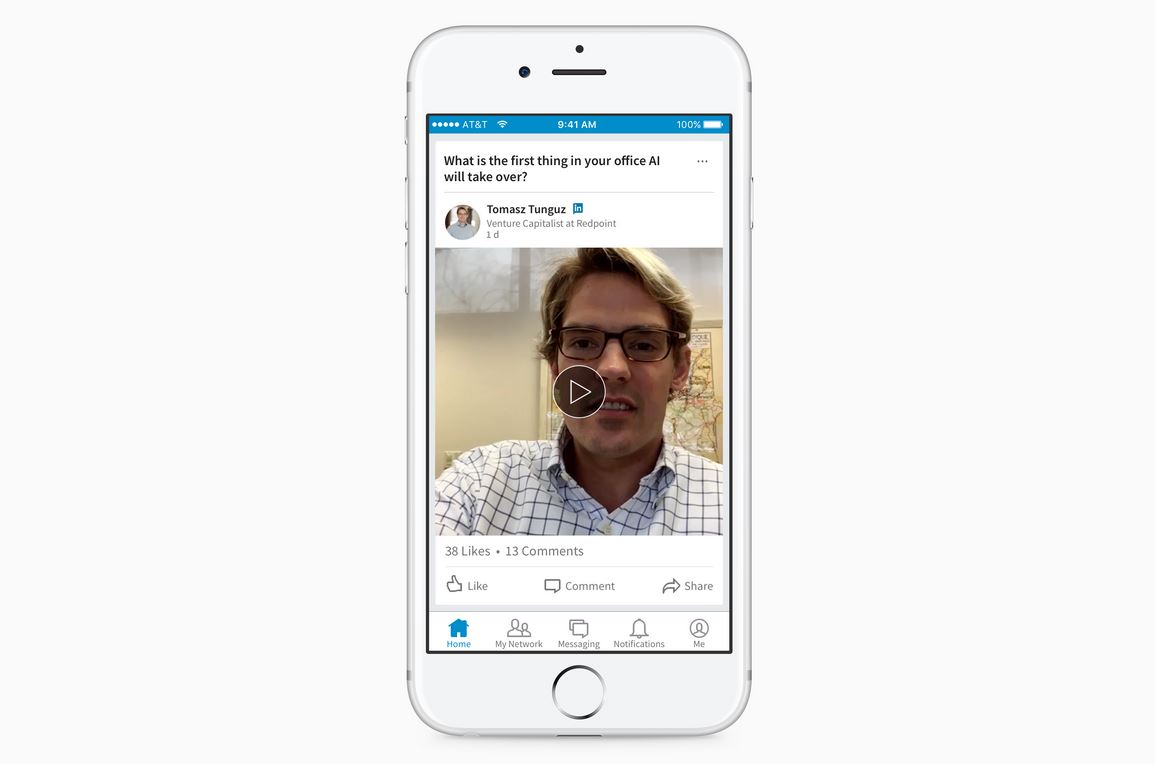 LiknedIn will soon allow its users to upload videos through its mobile apps. For now, the videos can run up to 10 minutes long and it can be horizontal or vertical. User uploaded videos will play automatically with the sound off when they appear in people's feeds, just like how Facebook have implemented videos in their platform. LinkedIn will also allow users to disable video autoplay from app settings.
Apart from standard information like views, likes and shares a video has received, LinkedIn will also offer info about viewers like the companies where they work and their job titles. However, it will not share a complete list of all viewers' employer names and job titles, but a selection of the top ones.
LinkedIn has now rolled out this native video upload feature to small set of users in the US and it will be rolled out to all users worldwide "in the coming months". Last year, LinkedIn announced a 30-second video upload feature for influencers. You can read more about it here.