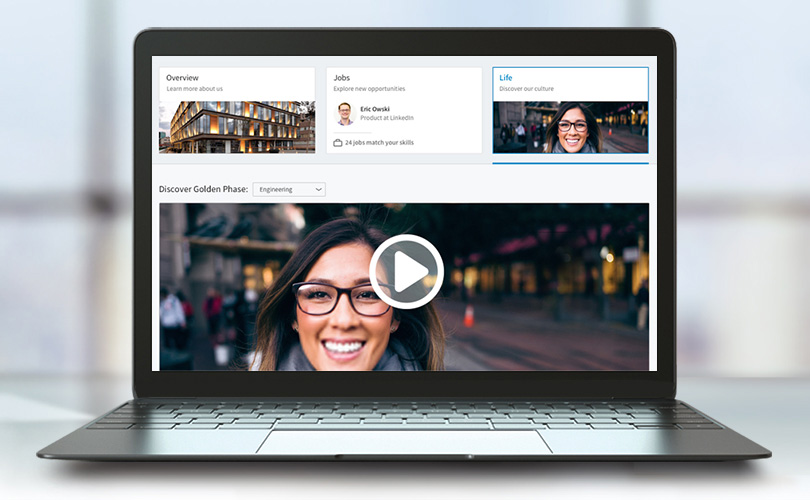 LinkedIn yesterday announced the next generation of LinkedIn Career Pages, which helps organizations to elevate their employer brand to the 450 million professionals worldwide on LinkedIn. They have made significant changes to improve discoverability of jobs, and to offer analytics to measure performance and optimize results.
The new page design is organized into three distinct sections — company overview, relevant jobs, and culture ("life"). From the Overview tab, candidates will see visual tabs with personalized previews of content on the "Jobs" tab and "Life" tab, encouraging them to discover more about your culture and careers. The Life tab allows organizations to tell their story, post photos, long-form articles, etc,. It supports following content modules,
Employee Perspectives: long-form written posts
Photo Gallery: photos generated by company and employees
Company Leaders: featured profiles introducing key leaders
Automated Company Insights: aggregate data on company and culture
Hero banner: add video to your top banner and make your culture come to life
Read more about this here.