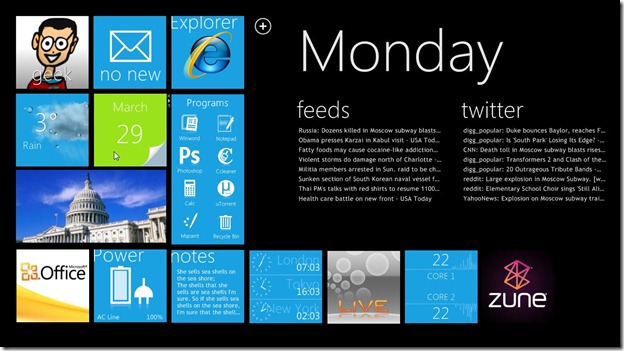 We have posted before on the Windows Phone 7 series inspired live desktop for Windows 7. Now LifeHacker has published a detailed how to guide to achieving the look on your desktop or netbook.
The mod makes heavy use of the Rainmeter system, that is said to be super light on resources, and the Omnino plugin for this.
See the full guide at Lifehacker here.