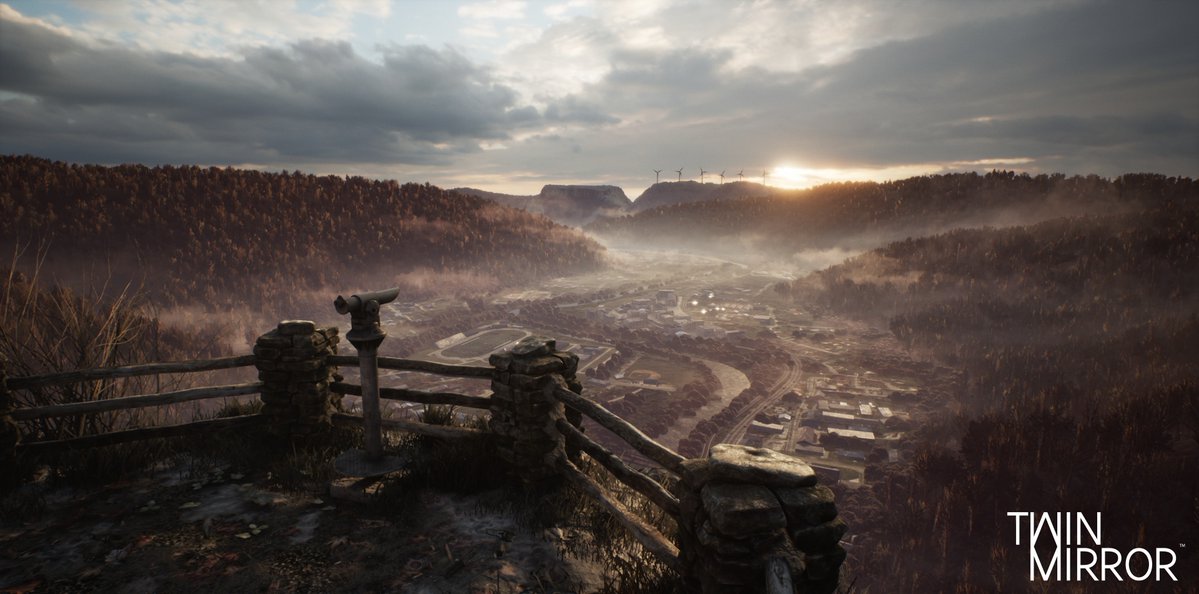 Hot on the heels of Vampyr's release, Dontnod Entertainment has announced its next venture; a story-driven mystery game called Twin Mirror.
"The death of a friend. A broken heart. A hometown that's no longer home. With no memory of the night before and an ominously bloody shirt as his only clue, it's time for Sam to find the truth."
Like Life is Strange and Vampyr before it, Twin Mirror has a moody, atmospheric vibe to it. Dontnod seems to be doubling down on compelling, story-driven experiences. Going from the trailer, there appears to be some sort of supernatural element to Twin Mirror, or perhaps it is a psychological thriller.
Twin Mirror is set to release in 2019 for Xbox One, PlayStation 4, and PC. We'll likely hear more information about it next week at E3.