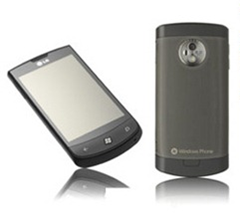 LG has seen a 30% drop in revenue of their mobile phone division due a decline in shipments to markets like USA and Europe.  While the company itself only saw a 2% drop in revenue and $6.4 billion in profit, handset shipments itself fell 32% to 28.4 million phones.
LG has however said in a statement that they expect the "global introduction of the Optimus One smartphone and new Windows Phone 7 models are expected to generate a positive response from consumers in the coming months".
Smartphones have become an increasingly large proportion of overall handset shipments to the West, and LG's Optimus 7 handset has been found to be surprisingly competitive against rivals HTC and Samsung.