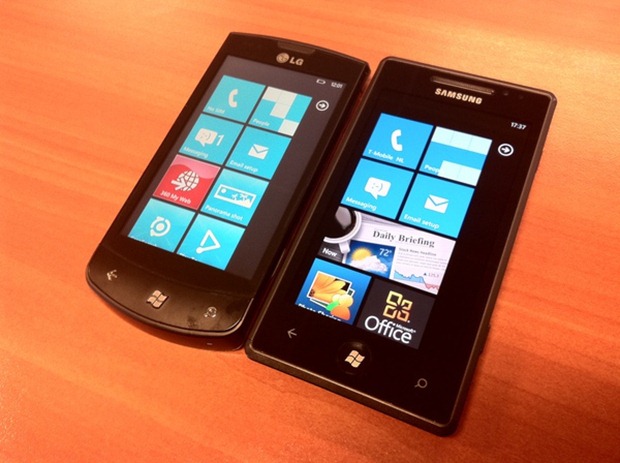 OLED-Display.net have done us the favour of comparing the screen quality of the LG Optimus 7 and the Samsung Omnia 7 , one with a LCD-TFT and the other with a brand new Super-AMOLED screen.
Of course it is well known that AMOLED produces great blacks (and it is amazing to see the screen blend into the case in the picture above), but we have heard reports that the whites on the Samsung Omnia 7 was not as good as on the LG Optimus 7. I think it is safe to say the picture above does not justify that assertion.
OLED-Display also checked on the direct sunlight performance of the AMOLED screen, and was happy to report it is not that bad at all, and the device certainly remains usable, unlike earlier versions of the technology.
See pictures of this after the break.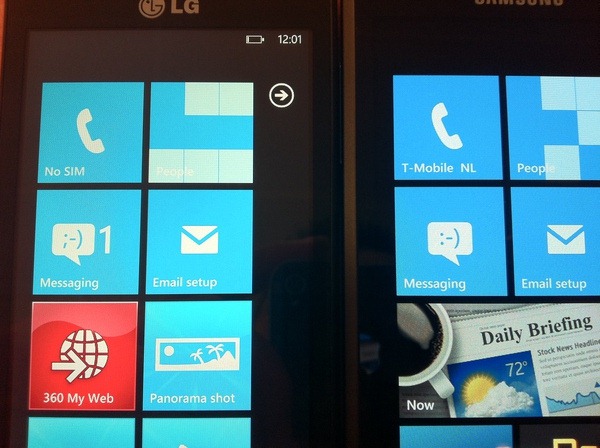 LG Optimus 7 vs Samsung Omnia 7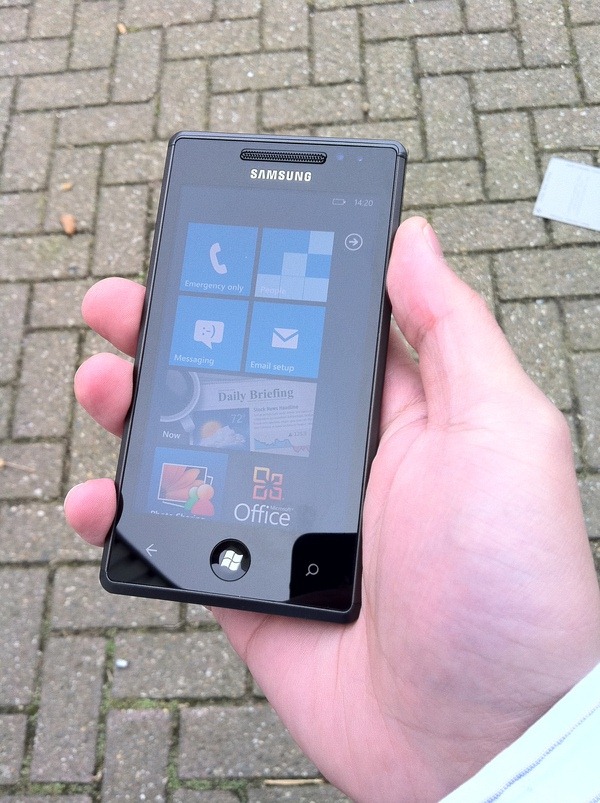 Samsung Omnia 7 in direct sunlight
I think it is pretty much safe to say the Samsung Omnia 7 has the better hardware, and the LG Optimus 7 the better software, which leaves prospective Windows Phone 7 users in a real bind.
All things being equal, which handset will our readers be choosing? Let us know below.