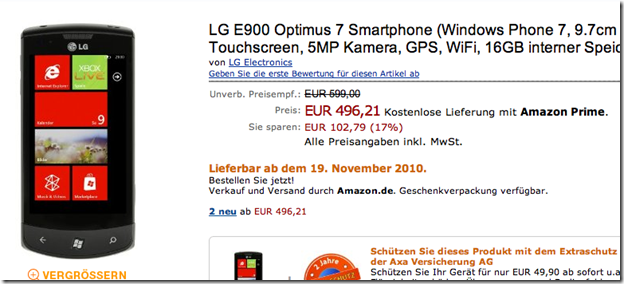 Phoneseven.de reports that Amazon.de have attached a shipping date to the LG Optimus 7. 
According to their web page the handset is expected to ship on November 19th for € 496.21.
Given LG's less than stellar reputation with their Windows Mobile handsets, the LG Optimus 7 has been gathering some surprisingly positive reviews and appears to have become the handset of choice for those looking for good features and great value for money.