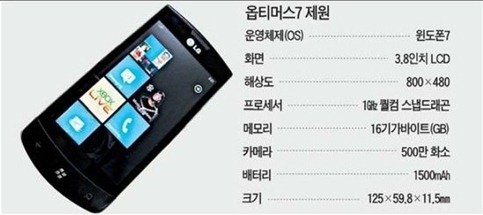 The Korea Economic Daily  reports, via Engadget, that the LG Optimus 7 will come with a bit more than stock Windows Phone 7.
They report the handset will feature speech to text, allowing one to write emails and text messages just by speaking, and will also feature an automatic panorama mode which allows one to take panoramas simply by sweeping the camera across an arc.
On the specs side, the screen is now said to be 3.8 inches, the battery 1500 mAh, storage is confirmed at 16 GB and of course the phone is revealed to be only 11.5 mm thick (which makes it slightly thicker than the HTC HD7).
Is the LG Optimus 7 zooming up the charts of desirability for anyone? Let us know below.
Thanks dropqube for the tip.