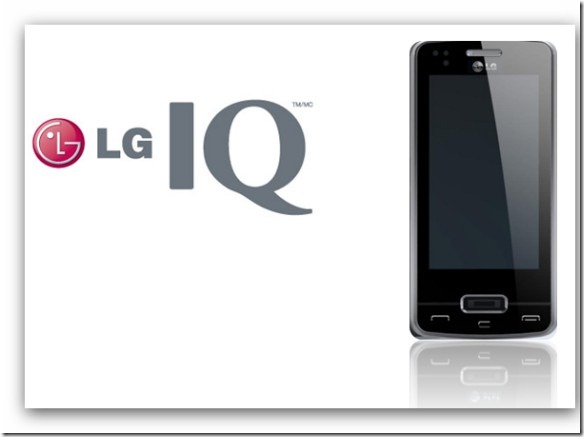 The LG IQ has been tagged as the LG Monaco, a smartphone that was originally rumoured to be one of the first Windows Mobile 7 handsets.  Unfortunately with the delay in the delivery of the OS this is no longer possibly, but the handset has lived on in a Windows Mobile 6.5 incarnation.
The device, with a 3.2 inch WVGA screen still offers a slide-out QWERTY keyboard, 5 megapixel camera and Snapdragon processor, so in the end all is not lost.
Read more at MobileSyrup and Mobileninjas.com here.
Thanks RileysFreeman for the tip.