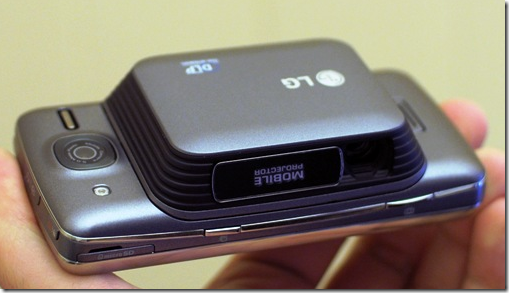 WMExperts have given the LG eXpo's pico-projector a hands-on and have come away pretty impressed.
They note it's small, light, easy to carry around and set up and will display anything that's on the screen.  They also mention that battery drain is not a major problem, with up to 2 hour sessions possible.
Regarding image quality they said:
How's it look?  Pretty good actually.  It can project up to a 40 foot picture and the throw is pretty remarkable (they say the throw is up to 8 ft, but we easily more than doubled that). We tossed it onto a small screen in an actual movie theater and it was totally workable–not cinema quality, for but presentations or showing off a video clip…yeah, it would do the job.

So our initial thoughts: impressed.
Read their full impressions here.