Engadget is on a roll today with AT&T Windows Phone 7 leaks.  This time they have the LG C900, the second of 3 Windows Phone 7 handsets set to rock up on AT&T, the other two being the HTC Schubert and Samsung Cetus, and the only one featuring a slide-out keyboard.
I am noticing a theme with the design of these handsets, being black, soft-touch and rounded, much like Microsoft's KIN handsets, and it seems quite likely Microsoft had a hand in the design of these devices.
See more pictures after the break.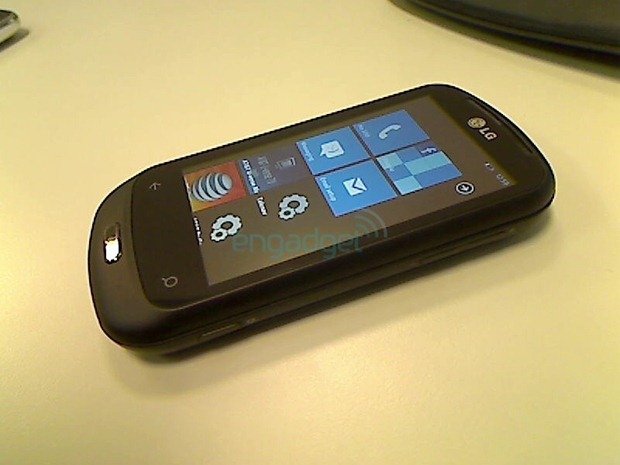 Thanks NorthernGeek for the tip.