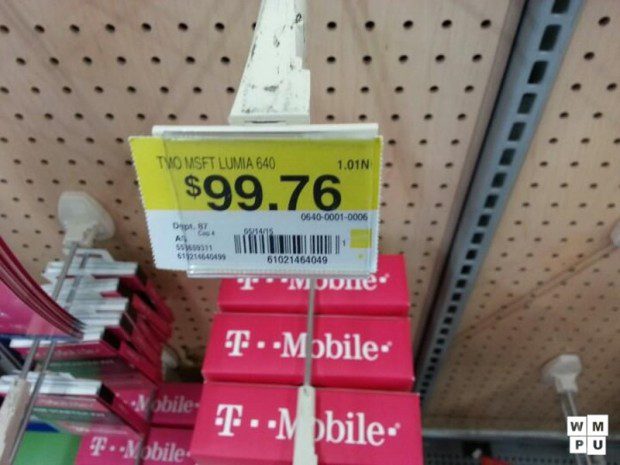 The long-awaited T-Mobile Lumia 640 seems to be nearly here, with a further leak pointing to the device becoming officially available on the 17th June.
The leak from internal T-Mobile documentation says the handset will be via Ship-to (direct fulfilment) only, which means it will not actually be stocked on shelves, but buyers can order one in store for delivery or pick-up.
We know of course already that 3rd party retailers will Walmart above will however stock it in some locations.
The handset features a 5 inch HD screen, Snapdragon 400 processor, 8 megapixel rear and 1 megapixel FFC and a 2500 mAh battery.
It is expected to retail for between $89 and $99 off contract.