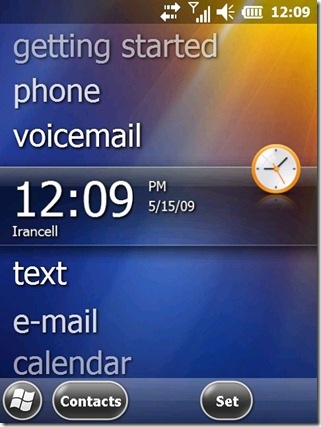 RedmondPie reports on the latest Windows Mobile 6.5 build, build 23041, apparently built only yesterday. 
The new build brings the following changes:
The buttons on the bottom bar are now more ovalish than the roundish buttons which were found in previous builds (23036 & 23037) of Windows Mobile 6.5.
Hardware buttons for volume and camera are now working.
The status bar on the top has iPhone-like slide effect now. You will now have to slide it to get into the magnified status bar.
More speedy and responsive.
Numerous other bug fixes.
See more screen shots at RedmondPie here.