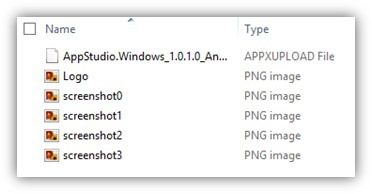 Microsoft today released a new update to Windows App Studio Beta that has made it even easier to publish your apps to the Windows Phone Store and the Windows Store.
Once you have created your app and select Publish Package, you will get a .zip file that contains your Store-ready publish packages, up to six screenshots of your app, the app logo you created, and publication instructions – everything you need to submit your app to the Store.
After that, if you have a Dev Center account, you can submit your apps to Windows Phone Store and the Windows Store. Microsoft has also added following improvements,
We've also added YouTube playlists as a data source.  Now your app can display videos by user, search term, and playlist.
You'll also notice new photo layout options for data sources that include Instagram, Flickr, and dynamic and static collections.
Read more at  Windows App Studio Beta website for tutorials on how to create apps.