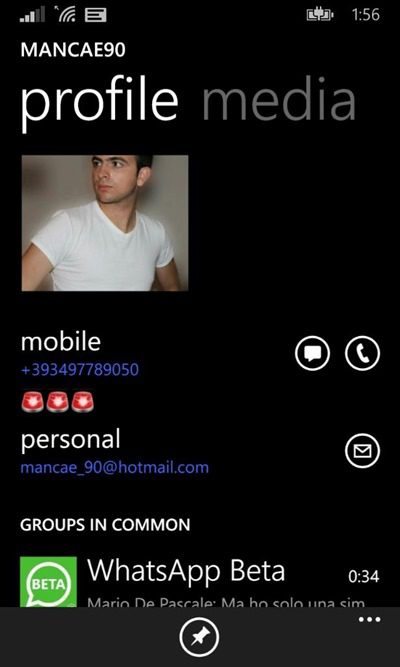 We have heard recently that the latest beta of WhatsApp, version 2.11.520, will now let you caption pictures, specify your location when sharing, archive group sessions and see the size of the group.
Another new feature which just popped up is an improved user profile.  The app will now let you make phone calls and send SMS messages from the profile, and also see what groups you have in common.
The beta should eventually wind its way to Windows phone, hopefully faster than the last update.