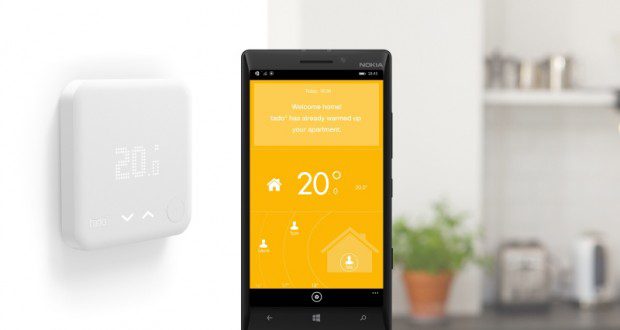 If you, like me, have been unable to adjust your Tado°heating system from your phone for the last few days due to a bug in the last update, the good news today is that Tado°has pushed out a minor update to fix the issue.
Under 1.4.0 the app was constantly crashing, but version 1.4.1 now works as advertised.
The tado° heating app enables an intelligent heating system for your home and saves up to 31% on heating costs automatically via smartphone: the heat is turned down when the last person has left the house. Just before somebody comes home tado° turns up the heat. Additionally, the heating control by tado° is adaptive and accounts for the weather forecast and for heating properties of your home (i.e. insulation, window surface area).
Version 1.4.(1) brings improvements to both the Windows Phone 8.1 and also support for Windows 10.
The update brings:
Minor improvements and design updates
App now shows temperature if heating is turned off
Introduced static tile
Partner co-branding improved
Minor design updates
For Windows 10 the update also brings reporting, improved geo-location permission flow and improved support.
The updated app can be found in the Windows Store here.