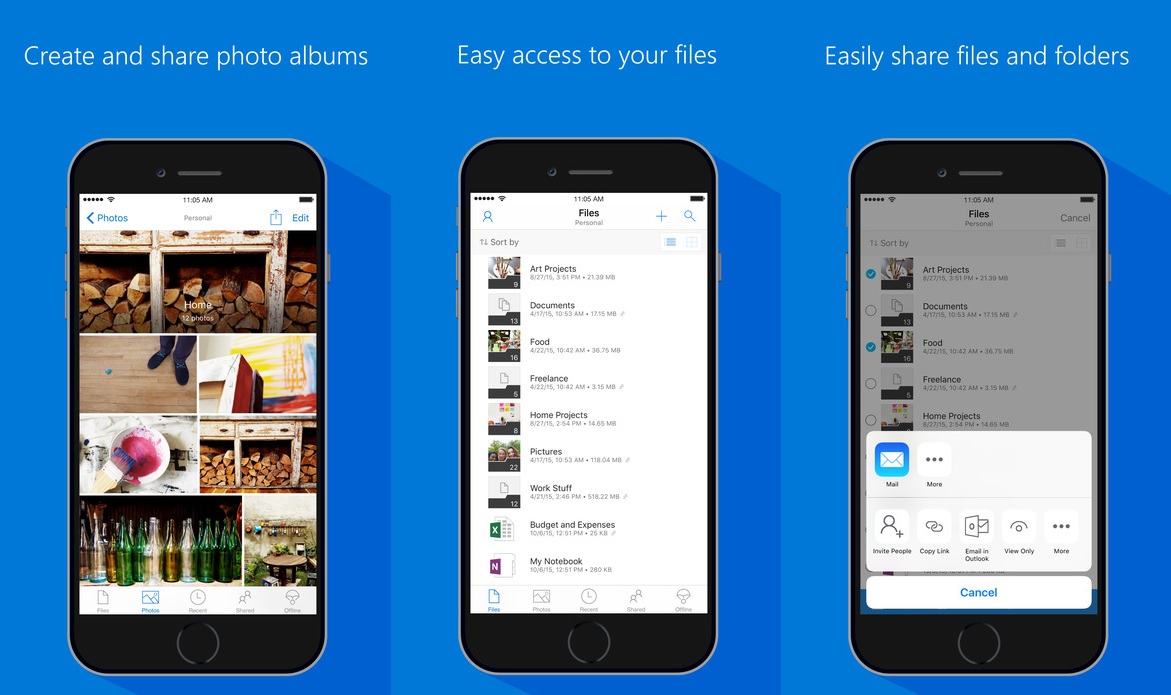 Microsoft today released a new update for OneDrive app for iOS devices. This v9.0.1 update brings the power of the Delve to iOS devices allowing you to discover the files that interest you. If you use OneDrive app with a work or school account, you can try out this feature.
This new view in OneDrive app will help you discover new, relevant files based on the intelligence of who you work with and the content that you work on. You can check out this personalized content by going to the Shared tab and sliding over to the Discover pivot.
Download the app here from App Store and give it a try.