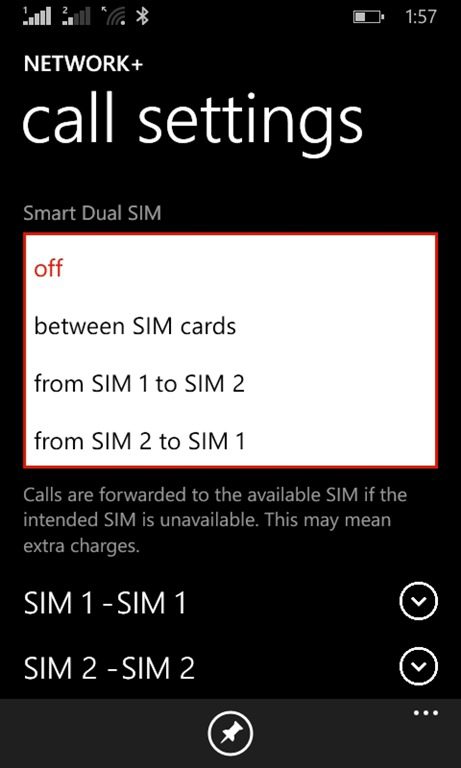 NokiaViews reports that the latest Network+ update has brought some new features to the Nokia Lumia 630.
The update brings support for Dual SIM handsets and also support for Smart Dual SIM functionality.
The feature will automatically divert phone calls to your other SIM if your current SIM is unavailable e.g. when there is no reception on that carrier or if you are already on a call on that line.
This means with two SIM cards there is even less reason to miss a call, no matter which line is being called.
Dual-SIM Nokia Lumia 630 owners can grab the latest update of Network+ from the Windows Phone Store here.