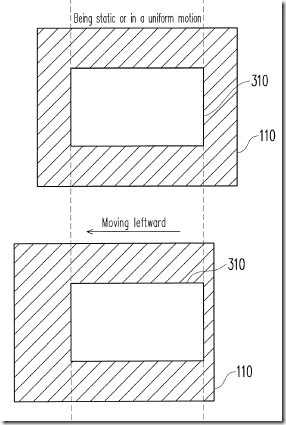 HTC has continued to beaver away at adding small nice touches to their software offerings.  The latest is pretty interesting, and make it easier to view video on an unstable platform such as a car.
The software would use an accelerometer or other motion sensor to detect unintended movement of the phone while playing video and move the image on the screen in the opposite direction, ensuring the image always appear stable is space.
HTC summarized the patent application as such:
A method for displaying a video, a mobile electronic device thereof and a storage medium thereof. In the present method, first, the video is displayed on a screen of the mobile electronic device. Then, an acceleration variance of the mobile electronic device is detected through a sensor of the mobile electronic device. Next, a display area of the video in the screen is adjusted according to the acceleration variance. As a result, a user can comfortably watch the video displayed in the screen of the mobile electronic device even in an unstable state.
Now the only question is will this actually make car sickness better or worse?
Read the full patent here.