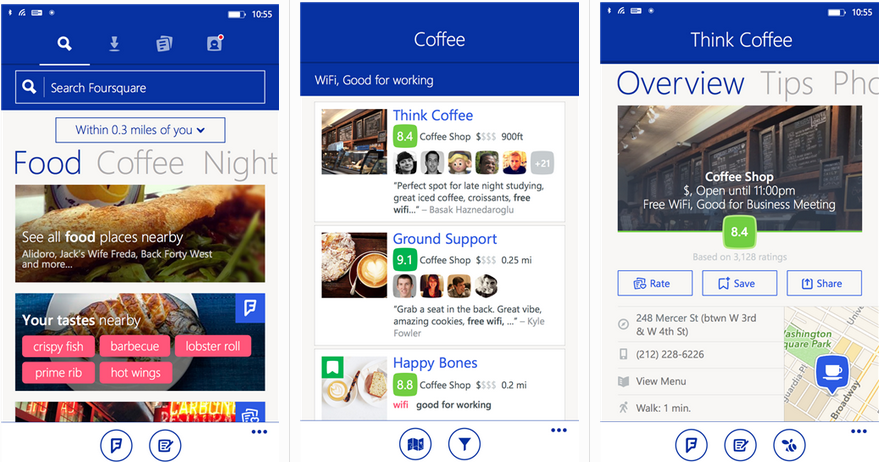 The official Foursquare app just got updated in Windows Phone Store to v4.1.1.0. Unlike the last update which included a new feature to explore the app without Foursquare login, this update only includes bug fixes. It addresses an issue when opening places from Cortana.
What is Foursquare?
Foursquare is all about searching and discovering great places, wherever you are in the world.

• Tell Foursquare your favorite things and it gets to know you. Every search is tailored to your tastes, your past ratings, and picks from friends and experts you trust.
• Your tastes can be very specific like "whiskey" or "salted caramel." Or more general like "outdoor seating" or "used bookstores."
• Leave tips to share your best discoveries. Pay it forward and earn expertise.
• Search for restaurants, coffee, nightlife, shops and more. See what's nearby or plan ahead.
• When you arrive at a place, see insider tips: what's good to order or something not to miss.
• Follow people and influencers whose tastes you trust, and their tips show first. Connect your Facebook and Twitter accounts and see spots your friends have liked nearby.
Find the updated app in the Windows Phone Store here.