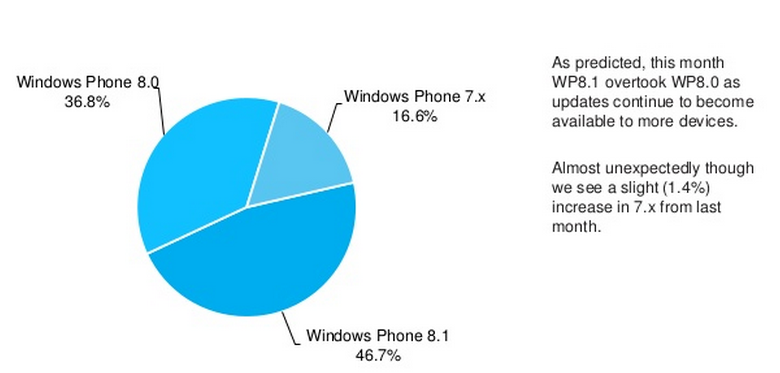 Good news for those concerned about the efficiency of Microsoft's OS update process.
According to the latest data by AdDuplex Windows Phone 8.1 now outnumber WP8.0 handsets in the world, by 46.7 to 36.8%.
They also report that the Nokia Lumia 630/35 is making good gains worldwide, and in UK would hold 13.5% of the Windows Phone market, which should be a good reflection of Windows Phone 8.1 device sales.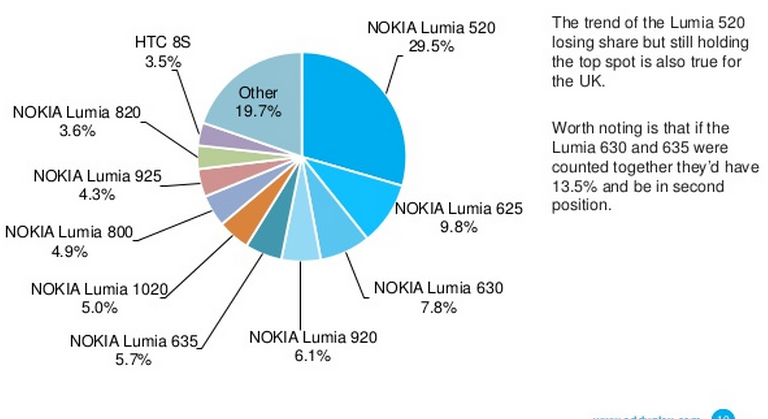 Worldwide the 630 now holds 6.4% of the market.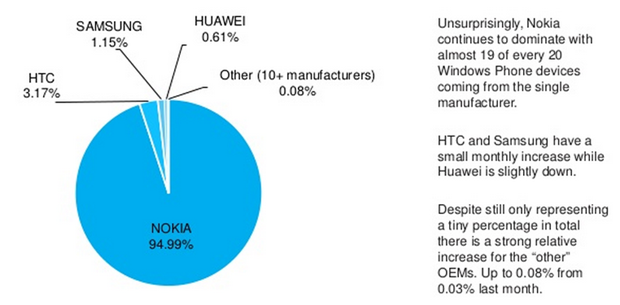 AdDuplex also notes that we are finally starting to see some growth in the market for the smaller OEMs, having grown from 0.03% to 0.08% of the market.  This is obviously still much too small to have an impact on sales numbers, and is an indication Microsoft needs to do some more marketing support.
The full report can be seen here.