Are you socially active? Or maybe you are a tech guy who reads dozens of articles on the web every day (and has even more waiting in the backlog)?
Then Read It Later service (readitlater.com) is definitely what you are looking for!
Late Reader allows you to keep a list of your unread articles right on your WP7 device and sync it with your Read It Later account, so you can access them anywhere (from browser on your PC, iPhone or Android).
With fast and simple user interface it is extremely easy to add new items or manage existing ones.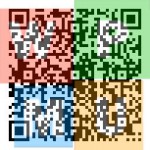 Key Features:
Sync with your account
Support for offline mode
Text mode – allows you to view only the main article content
Live Tile to quickly add a new article to the list
Icons greatly improve the usability, allowing you to find specific articles much faster
Free to use, no ads
You can grab Late Reader for free from the marketplace here