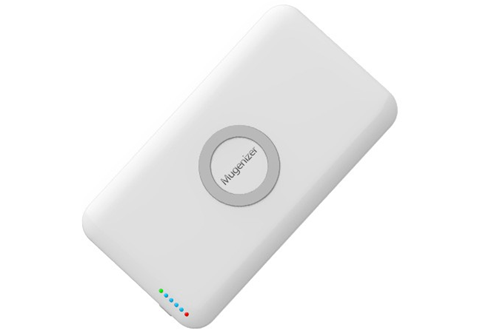 One of the main reasons we like wireless charging is because it means we don't have to bother with cables, and now Mungen has produced a portable battery with Qi integrated, which means even when we charge on the go we do not have to plug in.
The $69.95 Mugenizer N11 has an amazing 4800 mAh capacity and weighs 230 g while only being 14 mm thick.
The device supports charging via both USB port and Qi wireless connection and therefore supports a wide variety of smartphones.
The pack is only available in white and can be ordered at Mugen Power here.
Via WPDaily and Slashgear.com