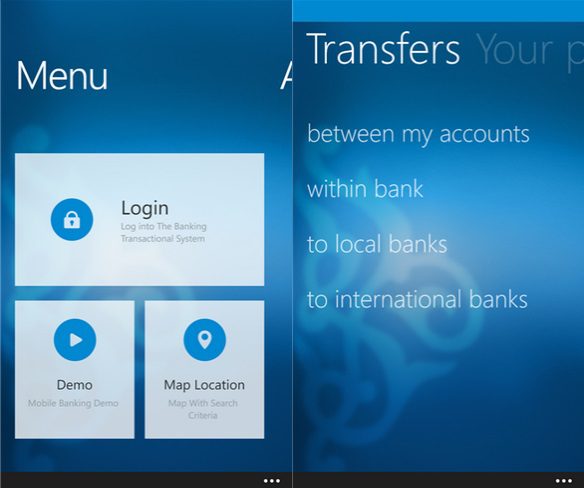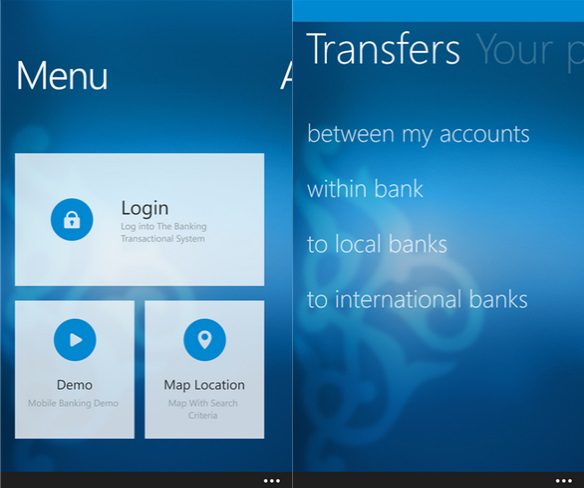 In the past few weeks, couple of major banks in the US announced that they will be pulling their official apps from Windows Phone Store due to lack of enough usage. Fortunately, outside the US, Windows Phone is growing well in many markets including the middle-east. ?Kuwait International Bank has recently released their Al-Dawli Mobile banking app for Windows Phone devices. This app offers all the features you expect from a typical banking app.
App Description:
Al-Dawli Mobile service is a smart convenient, user-friendly, safe and secure mobile banking application for ?Kuwait International Bank customers, and the Public, to enjoy its unique around-the-clock banking ?features for Windows Phone mobile devices.? The app features are offered in English and Arabic languages.

Service Features:
– Account Balance & Transaction Details
– Printed Statement of Account Request
– Cheque Book Request
– Credit Cards Payment, Balance & Transaction Details
– Prepaid Cards Payment, Balance & Transaction Details
– Report Lost/Stolen or Damaged Card
– Finance Account Details
– Investment Account Details
– Funds Transfers: Between Own Account, Within KIB, Local & International Bank Transfers
– Map Locations of KIB's Branches & ATMs
– Bank News & Events
– Prayers Times
Download it here from Windows Phone Store for free.