Windows Phone, the second largest Mobile ecosystem in India has another exclusive title to its credit. This time its a game franchise from the Krish team.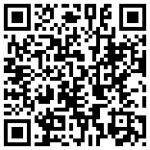 Krish 3 movie is about to be released in less than a months time, and the makers have released their official game on the Windows platform. The game is a WP8 only version available here
A Windows 8 version, is announced, will also be available soon.
The ratings of the game have been poor on the touch responsiveness and compatibility over low end phones(LM520 in some cases). Hope an upgrade reaches the user to address these soon.