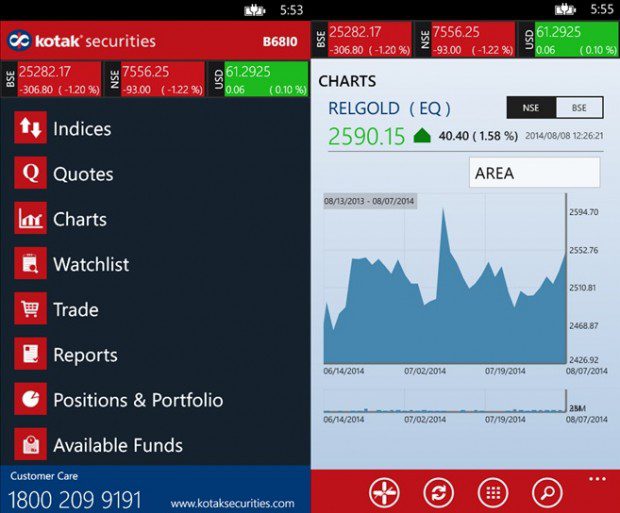 Earlier this month, Kotak Securities released their Kotak Stock Trader app for Windows Phone devices. This app lets you trade, view latest quotes, track portfolio and market movements, analyse market trends, get live research calls, and do much more instantly.
With Kotak Stock Trader mobile stock trading app you can
• Trade in Stocks, Derivatives & Currency Derivatives
• Place orders. Modify or Cancel pending orders
• Check available margin in the account
• Check available funds, Order status and day's positions
• Track Live Market movements by viewing the levels of Sensex & Nifty
• Get Market and Indices updates
• Trade in Futures & Options – Track equity and index derivatives
• Track your portfolio performance
• View Intraday Charts – Stay on top of the Nifty and Sensex Updates
• Get Customizable as well as predefined watchlists
• Get stock quotes – Live feeds ensure the fastest quotes
• Get stock tips from market experts
Download it here from Windows Phone Store for free.