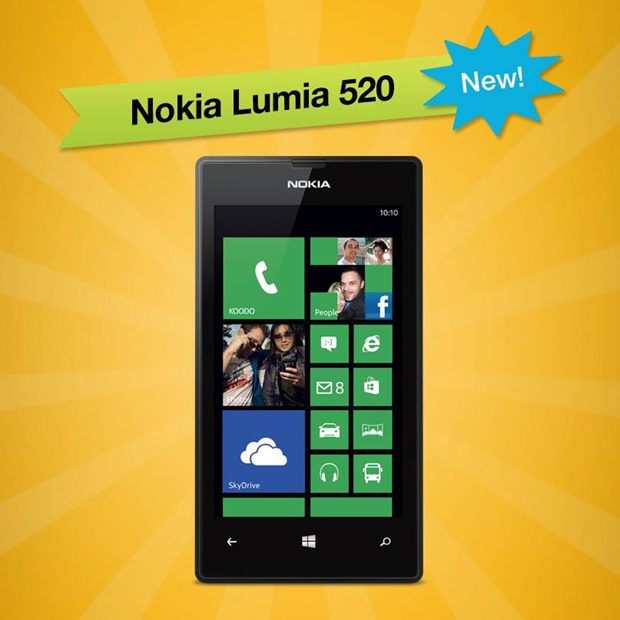 Koodo Mobile is Telus's budget brand, and the company has just announced on their Facebook page that the suitably budget Nokia Lumia 520 will be coming to their network.
No details were released whether the Yellow, Red, White, Black or Blue handsets will be supplied, but presumably the handset's low prices will remain intact.
The carrier released the Nokia Lumia 610 last year, and while the Nokia Lumia 520 would theoretically be one step lower it is an altogether more capable device, with a larger 4 inch screen, Windows Phone 8 and removable storage support.
Canada is well known for their 3 year contracts, but Koodo breaks the mould by concentrating on the pre-paid market, making it likely the handset will be pretty well in the region.
Via MobileSyrup.com