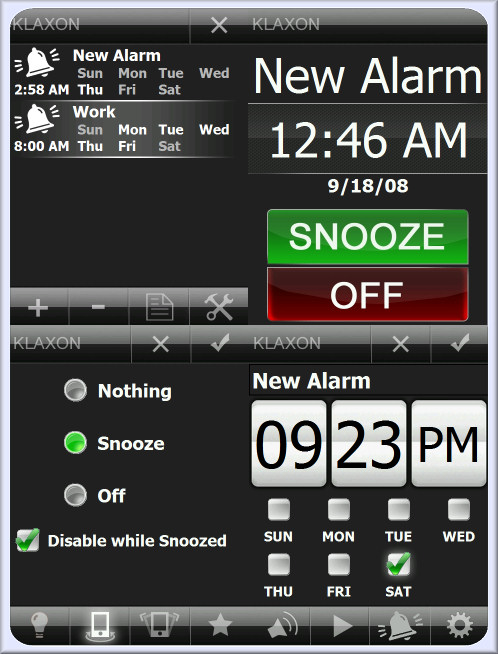 Klaxon 2 is an application by Koushik Dutta which does the same as most alarm application – wake you up in the morning. It however is probably the most advanced application of its type, and is specially designed for todays advanced devices.
The UI looks brilliant an a VGA screen and can be skinned. The alarm sounds can be changed, including to a WMP playlist. The application responds to the various sensors in your HTC Diamond or Pro, and the alarm can be snoozed by shaking your phone, or deactivated by switching on the bedside lamp.
The application has numerous other enhancements, most of which can be discovered by reading this XDA-Developers thread.
Otherwise the application can be downloaded directly from Dutta's website here. The application is freeware, but donations are appreciated.