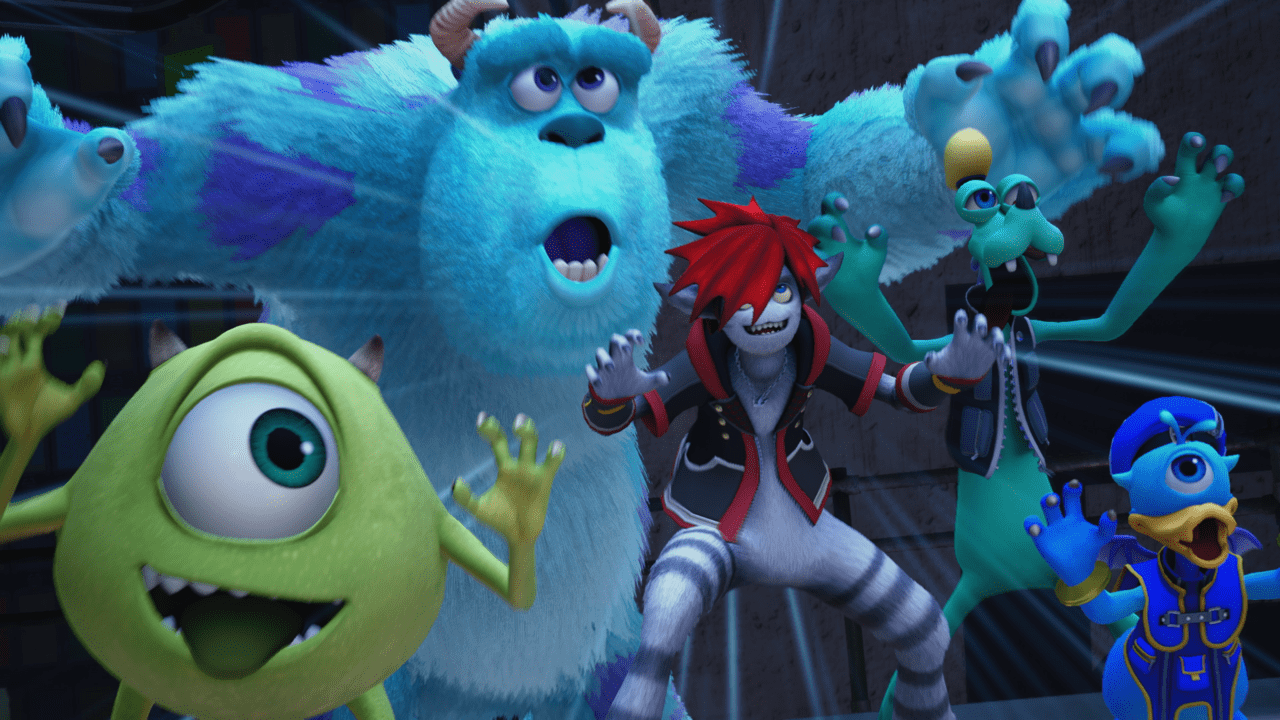 During Disney's D23 Expo taking place in Japan, Square Enix revealed a new trailer for Kingdom Hearts III, introducing a Monsters, Inc. world to the series. Last summer at D23 in Anaheim, a Toy Story world was also revealed for the game, the franchise's first Disney•Pixar-based world. Monsters, Inc. has now added to the list of Pixar properties in Kingdom Hearts III (via GameSpot).
In keeping with the world's theme, Sora, Donald, and Goofy all transform into various monsters with similar aesthetics to those seen in the film.
Everyone in its Osaka studio is working on Kingdom Hearts III, with 100 people from its Tokyo studio also involved according to Square Enix. Development is split into three sections; early, middle, and late, with around three worlds per section. While series director Tetsuya Nomura declined to state what the end section consists of, he did say that it was "something he's always wanted to do and put into Kingdom Hearts, ever since the days of working on Final Fantasy." According to Nomura, "It is bound to surprise everyone."
Unfortunately for those hoping for one, Kingdom Hearts III still does not have a exact release date. It is set to launch on Xbox One and PlayStation 4 sometime this year, barring any delays.