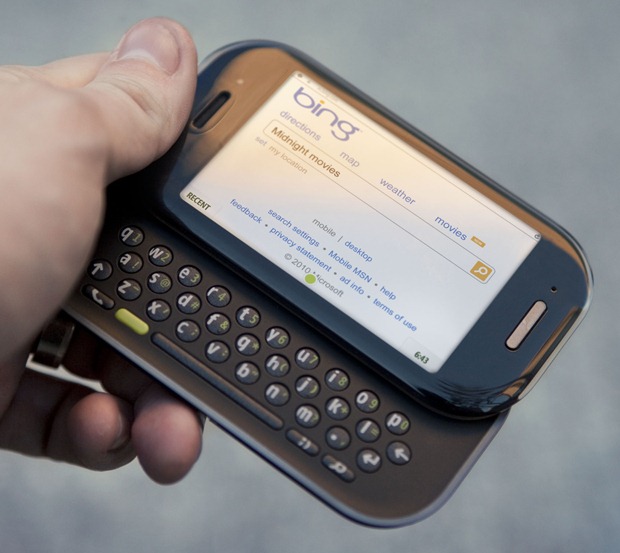 Mobileburn have published their detailed review of the Microsoft KIN Two. While the liked some features of the CDMA handset, such as the solid keyboard, 8 megapixel camera and Zune player, their objections mirror those of may other reviewers.
They found the inability to ad third party applications very limiting, and baulked at the cost of the data plan. They also complained of having no e-mail notifications, and found the user interface somewhat confusing.
See their video review and conclusion after the break.
Summary

The KIN TWO is the larger of Microsoft's new KIN series of phones. The devices, to me, are Microsoft's watered down version of Windows Phone 7. There are some similarities, after all, including the panel home screen and a focus on keeping you in touch with your friends – not only through calling and SMS, but also through social networking. There's also the Zune media player available on the KIN phones, which you'll find in Windows Phone 7 as well.

I found the KIN TWO to be enjoyable to use overall, but it wasn't without its learning curves. As a new platform, its unlike anything else currently out there, and so it takes some digging and some exploring to really get used to it. As a phone buff, I enjoyed this, but newcomers might not.

As with the Microsoft KIN ONE, the TWO's biggest problem isn't the hardware of the device itself, or even the platform, it's just what's missing right now. There aren't any chat applications, there isn't a calendar, and some features don't work as well as they should. I hope these, and more, can be added in the future, although I haven't heard anything definite. Also, Verizon Wireless requires a $30 monthly data plan for the phone, which is more expensive than the other feature phones it offers and just as expensive as the data plan it requires with smartphones. What's the trouble with that? The KIN TWO isn't a smartphone.
Read their full 7 page review here.