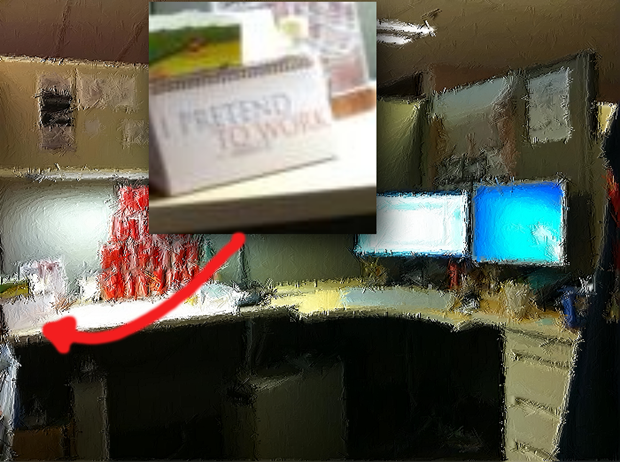 From the desk of a member of the macbook-totting, iPhone using Danger/KIN team, prior to his merger with the Windows Phone 7 team.
With Microsoft cutting jobs in any case, maybe they should all just have been let go…
Another picture after the break.
Removed at request of Jeremy Duvall, Software Engineer at Microsoft, who claims to be a passionate software engineer who specializes in building and maintaining high quality teams to bring innovative and excellent products to market.
However, imagine a desk with 3 pieces of Danger mementos on the desk, and a variety of executive toys, and an Apple sticker,which makes it clear this is one team member who never really integrated, and did not want to either.