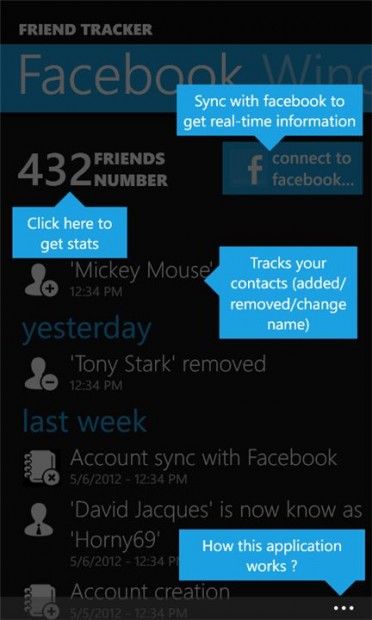 Friend Tracker For Windows Phone allows you to keep track of your contacts who added, removed, etc,. You can track your contacts on various services like Facebook, Windows Live, etc,. The developer of this app is also looking to add more services like Twitter to this app.
App Description:
Who added me? Who has removed me from his friends? Who changed its name?
This application is there for that! Tracked facebook, windows live, outlook contacts, etc… All without the need to login you.
The application also allows to view statistics on your number of friends very easily.
Features:
– Live tile
– Statistics on the number of friends
– Scheduled agent
Download it here from the marketplace.