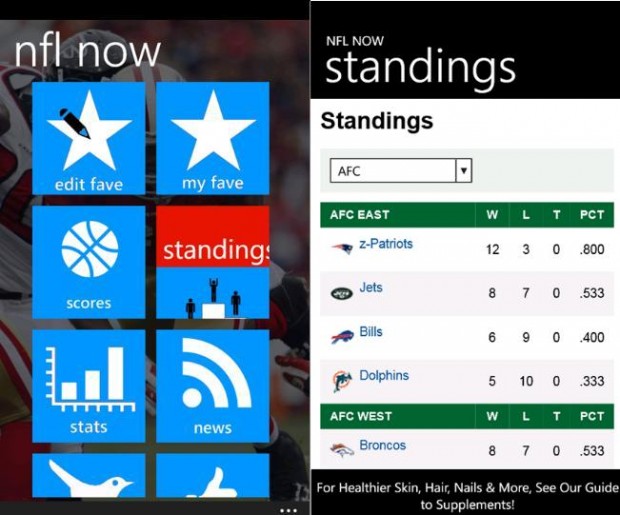 If you are a sports fan, you will always try to be up-to-date on scores, standings, stats, etc,. Apps like Sports Now, ScoreMobile lets you do the same on Windows Phone with much ease.
App Description:
Awesome app for all sports fans! Supports NBA, NFL, MLB, NHL for now. Pin games to tiles on your home screen. Due to WP7 limitations on background agents, games will update about every 20-30 minutes. For faster refresh, open the app and refresh manually. Keep up-to-date with the world of sports with Sports Now! Now provides you with current scores, standings, stats, news, and even tweets! You can also save your fave for quick access to favorite teams!
Download the free app here from the marketplace.
There is a similar app in the marketplace called ScoreMobile which supports more sports leagues like EPL, Tour de France, Mixed Martial Arts, IPL and ICC Cricket, NCAA Women's Basketball, etc,. Find it here from the marketplace. Also try out ESPN ScoreCenter which supports hundreds of leagues around the world.