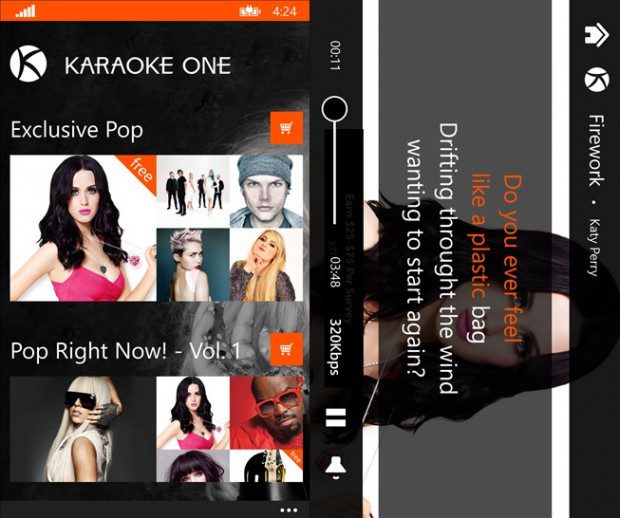 Karaoke One app was previously available only on the Windows Store. This app is now available on Windows Phone Store and you can get it for free as a part of the 'App of The Day' on myAppFree.
Karaoke One offers you the best Karaoke experience on all platforms and devices, with thousands songs coming soon.
Great MP3 and WAV studio recorded backing tracks, synced lyrics, awesome design, constant updates…and much more!
For a limited time, you can get the unlimited content pass for $4.99 inside the app. Download the app here from Windows Phone Store.