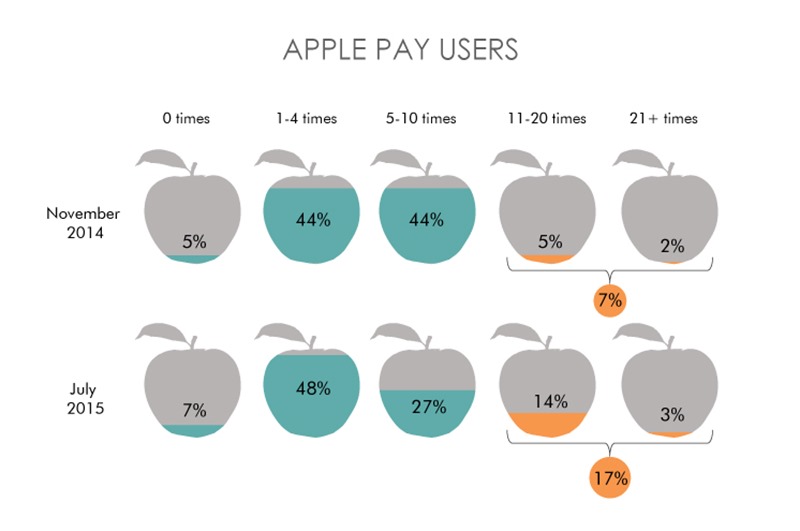 One feature missing on Windows Phone is support for NFC Payments, with Microsoft unable to make the required deals or get the 3rd party support needed to roll it out widely in most parts of the world.
When Apple Pay launched last year this seemed like a significant missing feature, but research by Kantar suggests that Apple may have been somewhat ahead of the market, and more than half a year later even less people are interested in Apple Pay than at its launch.
According to their research 27% of users were interested in making payments by phone in November 2014 vs 25% in July 2015, when the study was done.
It seems many Apple users try out the feature, but an increasing number use the feature only rarely, with the number of users using it less than 5 times per month growing from 49% to 55%.
The biggest issue appears to be perceived security, with a significant numbers of consumers saying in the survey they are nervous about security or have not yet been convinced that an e-wallet will make their lives easier. Even among today's smartphone generation (consumers under age 35), only 27% say they are confident in the security of mobile payments.
While we would wish every feature are available on the Windows Phone platform, it is also clear that some features are somewhat gimmicky and do not really reflect consumer demand.
Have our readers missed having NFC payments on your Windows Phone or it it a feature you would also almost never use? Let us know below.
Source