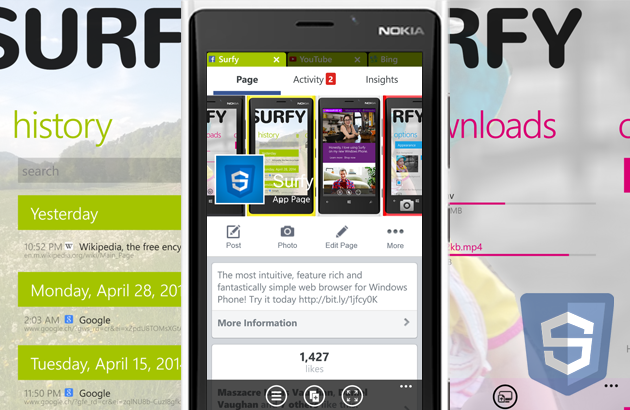 The team behind the popular Surfy web browser announced the release of version 4.0. Unveiled is a brand new logo, an accompanying transparent icon, and a new customizable look.
Surfy 4's new theme support gives you the freedom to personalize the app's color scheme, which includes browser tabs, the application bar and the accent color used throughout the app. You can select from several colors or have Surfy adapt the color from the phone's theme color. In addition, you can select your own background image for the hub, from the photo library on your phone. See the 'Appearance' section under 'Options' in Surfy.
Surfy's new logo comes with a transparent tile that fits nicely on the enhanced start screen that is coming with Windows Phone 8.1. When using a solid color and not an image for your start screen, Surfy's tile appears to change color depending on your phone's theme. A nice touch.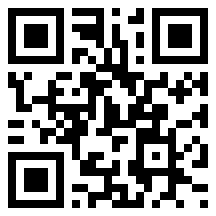 Besides sporting an impressive new look, numerous enhancements and improvements have been made. There's a new Facebook compatible reading mode. Some earlier issues with page freezing have been cleared up. Surfy has also been localized for French speakers.
Find the Free Windows Phone 8 app in the Windows Phone Store here.