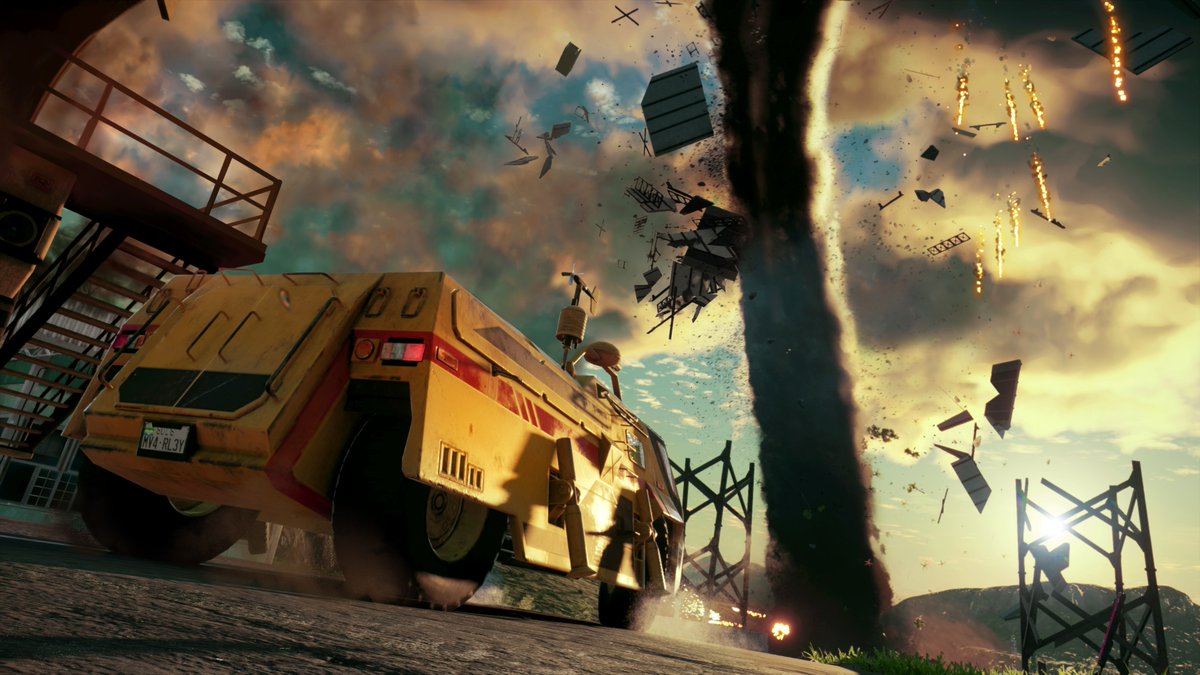 Just ahead of Gamescom 2018, Just Cause 4 received new extended gameplay footage featuring a devastating tornado.
According to the developer, "everything you see as well as the trajectory of every spiraling object is being calculated in real time" thanks to the game's new Apex engine. Feel free to live out your storm chaser dreams!
"Welcome to Solís, a huge South American world home of conflict, oppression and extreme weather conditions. Just Cause 4 sees rogue agent Rico Rodriguez land in Solís to hunt down the truth about his past, at any cost. Strap into your wingsuit, equip your fully customizable grappling hook, and get ready to bring the thunder!"
Just Cause 4 will be Xbox One X enhanced and is set to release on December 4, 2018 for Xbox One, PlayStation 4, and PC. You can pre-order it from the Microsoft Store for $59.99.