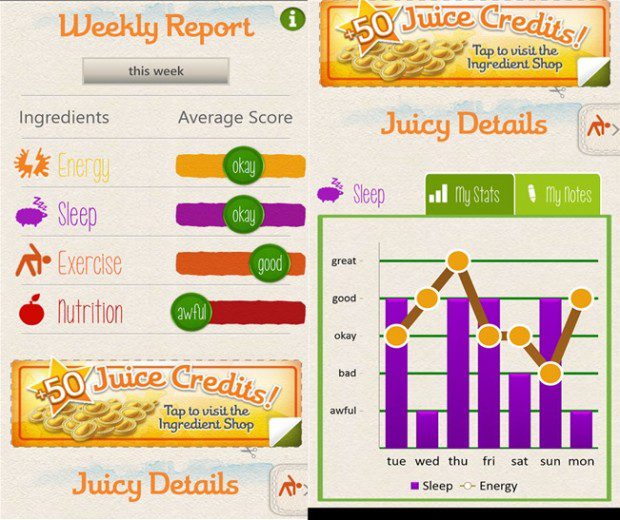 Juice is a fun  energy and activity tracker that helps you track your daily routine and your energy. You can keep track of your activities such as sleep, diet and exercise can help you identify and change the behaviors that zap your energy.

App Features:
– Track your energy and daily activities with just a few simple taps and have fun doing it
– Choose the activities you want to track – Energy, Sleep, Exercise, Nutrition, Mood, Stress, Balance, Relationships and more to come!
– Get Energy Tips that are relevant to you from well-known experts
– Set Tip Reminders to help you build new healthy habits
– Review your charts and Weekly Reports to help you make adjustments and stay on track
Download it here from Windows Phone Store for free.
via: WPC