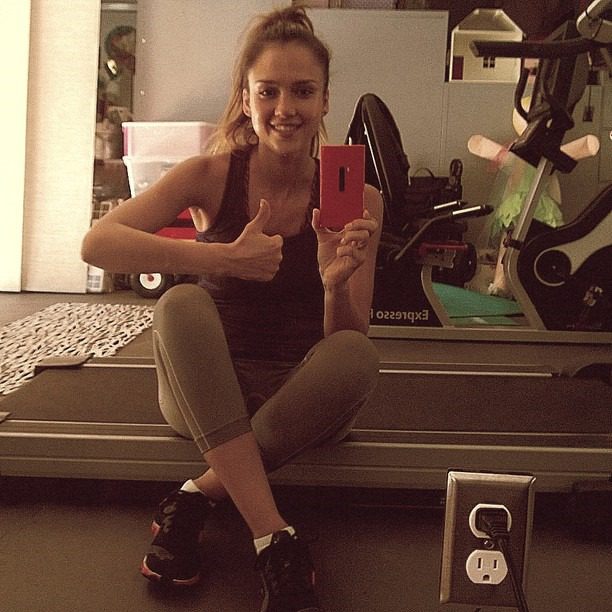 Our favourite Windows Phone ambassador, Jessica Alba, has been taking selfies with her Red Nokia Lumia 920 and posting them to Instagram, reports the Daily Mail.
The picture was to document her new training regime in preparation for her new book, Honest Life, on healthy living.
It is not know if Jessica is an Instance or Instagraph user, but what is clear is that she is holding on to her Lumia a  bit longer than Alicia Keys hung on to her Blackberry Z10.
Thanks Domantas for the tip.